In Conversation With Alys Tomlinson


TF:
Congrats on winning Sony Photographer of the Year 2018! It's well deserved! How did you get into photography?
AT: Thank you! I didn't always know that I wanted to be a photographer. I studied English and Communications at University and then moved to NYC for a year to intern at a film production company. It was there that I really discovered my love for photography, roaming the streets with my 35mm Pentax. Having tried working in film, fashion and journalism, I then landed my first job – shooting all the photographs for the Time Out Guide to New York.







TF:
Tell me about your project, 'Seeking Utopia'.
AT: I was interested in how people were seeking to escape the fast-paced, technologically driven modern life and were searching for different ways to live. I started to look into intentional communities in the UK, such as a Quaker community and an eco-community. I was drawn to the young people there, who were often living simple, rural existences but were also very much like 'ordinary' teens and pre-teens. These were not young people separated from the real world, but they seemed to have a more rounded, open outlook to life.

TF: To me, your landscapes feel quiet and still, while your portraits feel intimately personal and quaint - which I love. Can you walk me through your process in creating personal work and what draws you to your subjects?



AT: My personal projects are usually driven by a fascination or curiosity. My latest series Ex-Voto was all shot on large format film, which slows everything down and makes it a much more considered process. The portraits are reflective and quite formal, but as each one takes a while to set up, this builds a connection with my subjects. Different things draw me to different people – the way they dress, their presence or an interesting face. There is a stillness to both my portraits and landscapes and with the Ex-Voto series, the images feel almost suspended in time.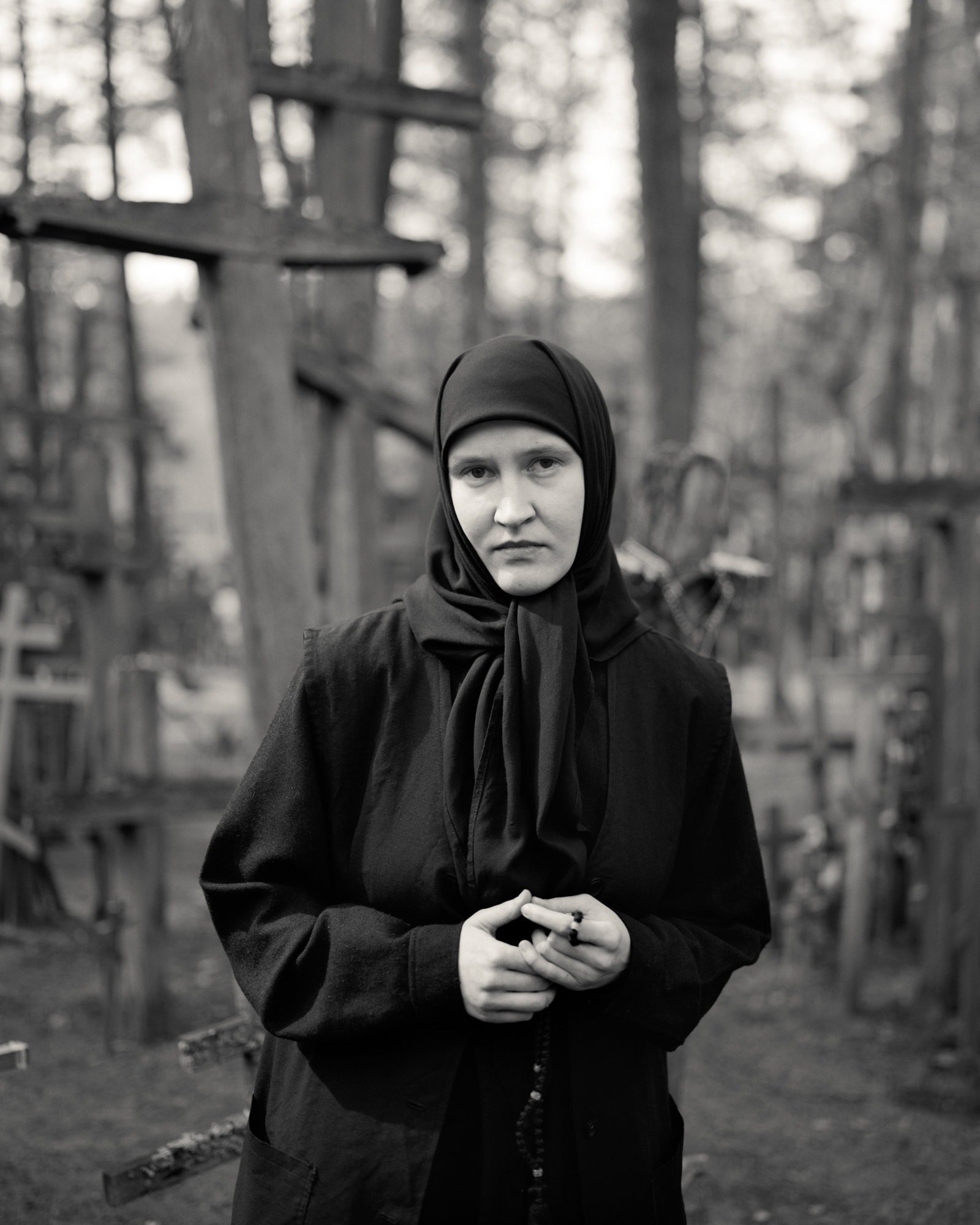 TF: Tell me about your projects, 'Lourdes' and 'Ex-Voto'.

AT: The Ex-Voto project started in Lourdes and then grew from there. As an atheist and 'non-believer' I was interested in what motivates people to visit pilgrimage sites. I spent three years photographing in Lourdes, but wasn't happy with the results. The breakthrough came in a seminar for my MA in Anthropology, when someone mentioned 'ex-votos'. These are offerings left at religious sites as expressions of hope and gratitude. That opened up a new direction for the project, so I decided to return but work in a much more thoughtful way, with a 5x4 plate camera. I began to take formal portraits of the pilgrims, photographs of the ex-votos and the wider landscapes. I then expended the project to include Christian pilgrimage sites in Poland and Ireland.

TF: Favourite commission to date?







AT: I have had some interesting commissions, from behind-the-scenes of an opera house in Brussels to photographing the world's best bartenders in Delhi and Athens. My favourite was probably all the work I did when I was starting out, taking photographs for the Time Out Guides. It was incredibly hard work and incredibly badly paid, but I got to explore over 30 cities. I would go for 3 or 4 weeks at a time and it was a great adventure, forcing me to be resourceful and independent and testing me creatively. The travel also sparked ideas for personal work. The Following Broadway and Dead Time projects were both started when I was away working on assignment for Time Out.
TF: If you could have any superpower, what would it be and why?
AT: I would love to be able to fly. I would take off and discover new things about the world from the sky, weaving between the clouds and planning my next photographic project!
TF: Future projects or upcoming plans?
AT: I am currently working on a short film about the life of a nun called Vera (featured in the Ex-Voto series). Vera means 'faith' in Russian and the portrait I took of her in the woods became one of my favourites of the whole series. There was something unique about how she confronted the camera. I felt an immediate connection with Vera and I wanted to find out more about her life. I have spent time at her convent in Belarus and the work is an extension of the Ex-Voto series, exploring a mysterious, religious world often hidden from view.
Having grown up in Brighton, Alys went on to study English Literature and Communications at the University of Leeds. After graduating, she moved to New York for a year and was given her first commission for Time Out, before coming back to London to study photography at Central Saint Martins College of Art and Design. She has recently completed a part-time MA in Anthropology of Travel, Tourism and Pilgrimage (Distinction) at SOAS, University of London, which ties in with her long-term, personal project about pilgrimage. Alys combines commissioned work for editorial, design and advertising clients with personal work, which she publishes and exhibits.

Alys was named Sony World Photography Awards, Photographer of the Year 2018.
Alys' book Ex-Voto will be published by GOST Books in March 2019. Pre-order here: alystomlinson.co.uk/ex-voto-book

Alys is represented by HackelBury Fine Art: hackelbury.co.uk. You may view more of her work on her website, alystomlinson.co.uk