TF
:
How did you get into photography
?
AM
:
Back in the winter of 2012 I took a backpacking trip to Southern Utah and Northern Arizona and brought along a camera that I had been using mainly to film weddings as a side hustle. Up until this trip, I hadn't really used that camera for stills with much intentionality. After I got home, I put my images together along with some words on a new online photo essay platform that had recently come out and it got a fair amount of positive feedback from relative strangers. I've always believed in following positive affirmations in your life and this was one of them. I decided to put more effort into stills from then on and have been figuring it out as I go ever since
.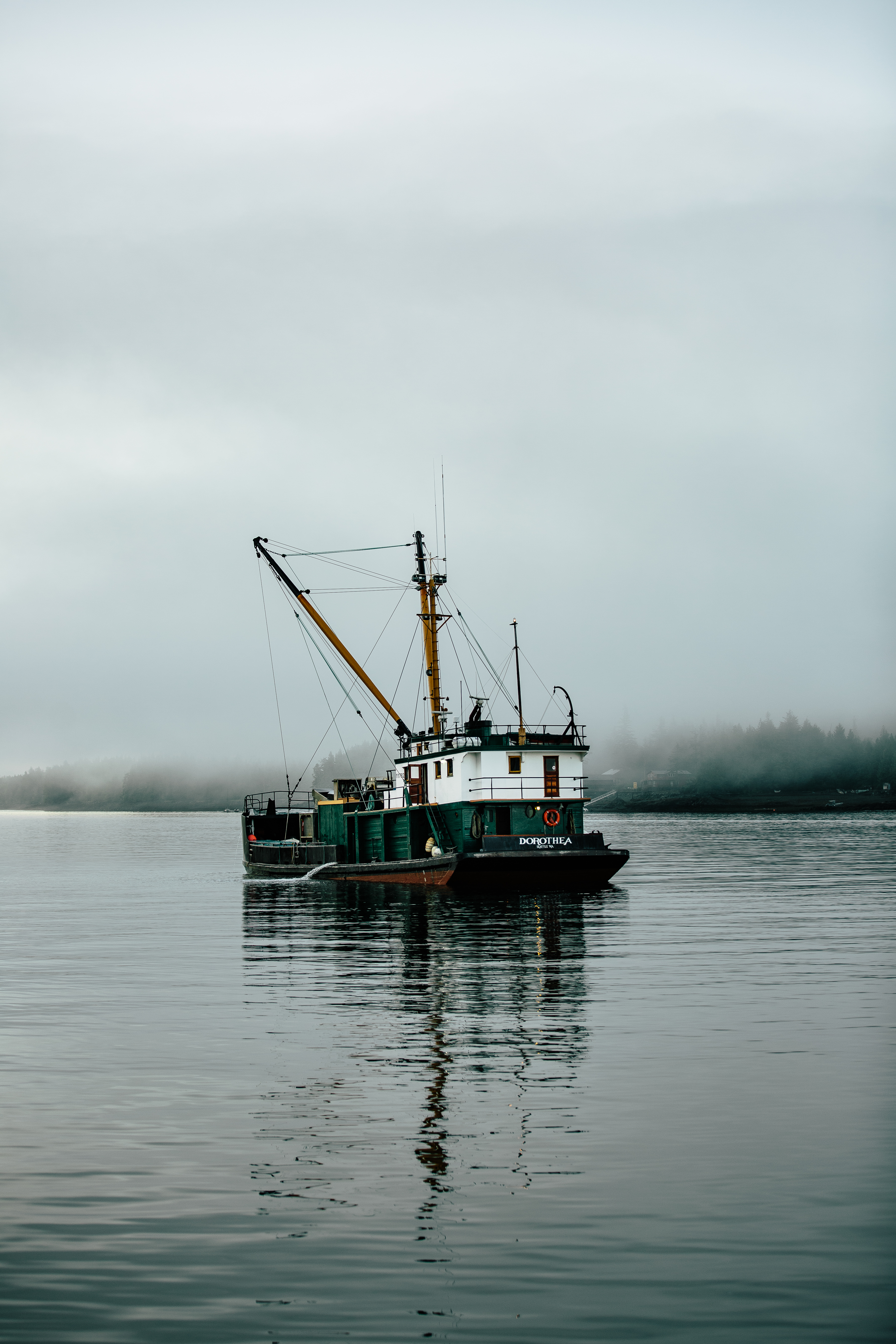 TF
:
Tell me about fly fishing and your coinciding work on the subject
.
AM: I didn't grow up in a sporting family so it wasn't until my mid 20's that I started looking at hunting and fishing as something other than a redneck hobby. Fly Fishing is one of those things that is so aesthetically poetic and I think that's what I was originally drawn to when I first got into it. I took a beginner class and moved to Santa Fe shortly after where I was introduced to western trout fishing and I immediately fell in love with it and how I felt when I was fishing. I've since used fly fishing as a vehicle to go places and experience things I never would have been able to otherwise. It's not overly lucrative as an income source but the relationships I've made and the memories along with them are what's really worthwhile about it.



TF: Tell me about your series on Captain Sean Dwyer.





AM
:
I was fortunate enough to spend a short few days aboard Sean's boat, the FV Brenna A, during the summer salmon season in 2018 as a unit stills gig with a crew filming a short film on his life as a fisherman. Sean's story is really incredible and his dedication to being a successful captain and a strong family man was something that came through during my time on his boat. I was drawn to the contrast of the grueling physical demands of commercial fishing and Sean's gentle, yet firm personality
.
TF
:
In what way has living in Denver shaped or influenced the way you photograph
?
AM: Until recently I've focused so much of my career on going somewhere else to make work. The photo community here is so oversaturated with fitness influencers and the like that I've largely neglected pointing my lens on my own city. In that way, it's mainly caused me to ignore it artistically. However, I'm working on changing that. You might not guess it from the outside, but Denver has a lot of diversity, especially within the city and I'm hoping to use photography as a way to understand that diversity a little more.


TF
:
Favorite and least favorite thing about living in Colorado
?
AM
:
Undoubtedly, the natural resources here are my favorite thing. Being able to spend time outdoors in the remote wilderness is a big recharge for me. I'd have to say my least favorite thing is the winters here. I'm one of the few people in this state that don't ski or snowboard, I live for the summer/fall in the mountains, so finding ways to stay sane in the frigid winter months is challenging
.
TF
:
Outside of photography, what are you interested in
?
AM
:
Gosh, my interests are all over the place really. I'm a big sports fan. I love baseball and living so close to a major league team has always been something I've wanted to do. Being a 10-minute bike ride from Coors Field is great this time of year. Well, under normal circumstances anyway
.
TF
:
Future plans or upcoming projects
?
What's next
?
AM
:
For the past several months I've been rethinking everything I thought I knew about photography and in doing so, I've found I know far less than l once thought I did. I've been spending a lot of time reading, studying the works of photographers I admire and trying to define what "meaningful work" means for me personally and creating things in that vein. All that to say, I'm honestly not sure what's next, but I feel like that's right where I want/need to be
.
Andrew Miller
is a self-taught multidisciplinary photographer living and working in Denver, Colorado
.
His work has taken him all over the country shooting in often remote locations capturing moments overlooked by the average eye
.