In Conversation with
Lanna Apisukh
TF
:
How did you get into photography?

LA: Since I was very young, I have been attracted to photography. My parents always had cameras around and constantly documented my brother and I growing up. Eventually, I found myself behind the camera and I took a darkroom course in college where I also studied a lot of photo and art history. I remember seeing Mary Ellen Mark's Streetwise photographs for the first time. I was totally in awe of her work with Seattle runaway youth of the 80s and she still serves as a major inspiration for me today.

LA: The funny thing is I ended up graduating with an English degree thinking that I would become a writer and go into journalism, which I did for a short period of time until I realized it wasn't for me. So I moved onto the next thing, which was marketing and producing content for tech and media companies. It took about ten years of that until I realized I wasn't fully satisfied with the work I was doing, that I decided to take the leap, go back to school and make a career change. So here I am today, following my passion!
TF: I got really into skateboarding in high school and found it to be a very inclusive sport/hobby that allowed me to explore my more creative side without judgement. How did you get into skateboarding and can you talk about how (if in any way) skateboarding influenced your photography?

LA: I first got into skateboarding early in high school after seeing my brother and his friends launch off of mini ramps in our driveway. I thought it looked so cool and fun that eventually I picked up a board and learned to ollie on my own. When I went off to college, I ended up meeting more females that skated too and that's when I really got into it. I went to skateparks, learned to ride transitions, absorbed the culture and made lifelong friends. At the time, there weren't that many women that skated so we were all a very tight-knit group and supportive of each other.


LA: Although I'm not skating as much as I did in my twenties, skateboarding will always be a huge part of who I am and has certainly brought more creativity and independent spirit into my life and work. I think skaters are inherently creative individuals, always challenging the norms and looking at things a little differently.
TF: Tell me about your experience as a division 1 elite gymnast.




LA: Hard for me to believe sometimes (since I can barely do a handstand now!), but for 17 years of my life I was either in training or competing with the US National Gymnastics Team as an elite level gymnast. I had Olympic dreams until puberty and a string of injuries set me back but once I recovered I got back into competition and earned a full athletics scholarship to the University of Washington. From there, I'd go on to compete with their gymnastics team for four years before retiring.

LA: Looking back on it now, it was really an amazing experience and I'm so grateful to have had a career like this. Despite all the burnout and injuries, I got to travel internationally for competitions, meet some fascinating people and experience the world at a very young age. I even competed for Thailand's national team for a period since I had dual citizenship.

LA: My background as an athlete has given me discipline and has definitely influenced my work ethic now as a working professional and artist. But you certainly won't catch me in the gym six days a week at 6am ever again!






TF: Tell me about your project, 'Weekends'.
LA: Weekends is a little zine of my black and white photography I had produced in the darkroom earlier this year during my idle hours. Outside of my professional work, I have been shooting a lot more on film in the past two years and spent my winter evenings taking a darkroom course. I had taken the same course during my undergrad years but the experience this time around was a bit different. It forced me to slow down and experiment, which is the opposite of how things work on a professional level. Clients want tack sharp images and their deliverables ASAP, so working in the darkroom was a break from all that and allowed me to flourish in my creativity.
LA: During this five-month period, I had produced a lot of black and white images and basically, I wanted to honor the work in a tactile form. I had made some photo books in the past but wanted to create something I could quickly put into circulation that had a DIY spirit to it. Never had I self-published my own zine before, so it was something new and exciting to try and I can't wait to make more.
TF: If you could have one superpower, what would it be and why?
LA: I think being able to beam or transport myself from one place to another in an instant would be pretty cool. I dream of this every time I'm sitting in traffic or on a delayed L train!
TF: If you could photograph anyone from any time era, who would it be and why?

LA: Oh wow, I love this question. Maybe I would photograph a place? Like 70s era New York City would be fascinating. The cars, street lighting and everything was so different. The city was very rundown but a hotbed of culture. Photographing artists like Patti Smith or Basquiat back in the day would be a thrill. Or maybe a reclusive writer like Joan Didion.
TF: Future plans or upcoming projects?

LA: My plan is to continue the portrait project I started a year ago with Atticus Stannard, a teenager that attends a specialized fashion high school in Manhattan and see where that takes us. I've also been working on a project that focuses around female, gender queer and non-binary skateboarders in New York City. It's amazing to see the space grow and evolve into one that is more inclusive and I hope to capture the essence of this new era of skaters.
LA: I'm also doing a lot of work with Seeing Collective. We are a Brooklyn-based artist group that hosts photo talks, critiques and exhibitions with the aim of growing a more supportive photo community. We just released a publication of 29 artists that exhibited work in our recent photo show, Disconnect. I am super stoked on the outcome of our projects and the positive response we are receiving from the community and excited to do more in 2020.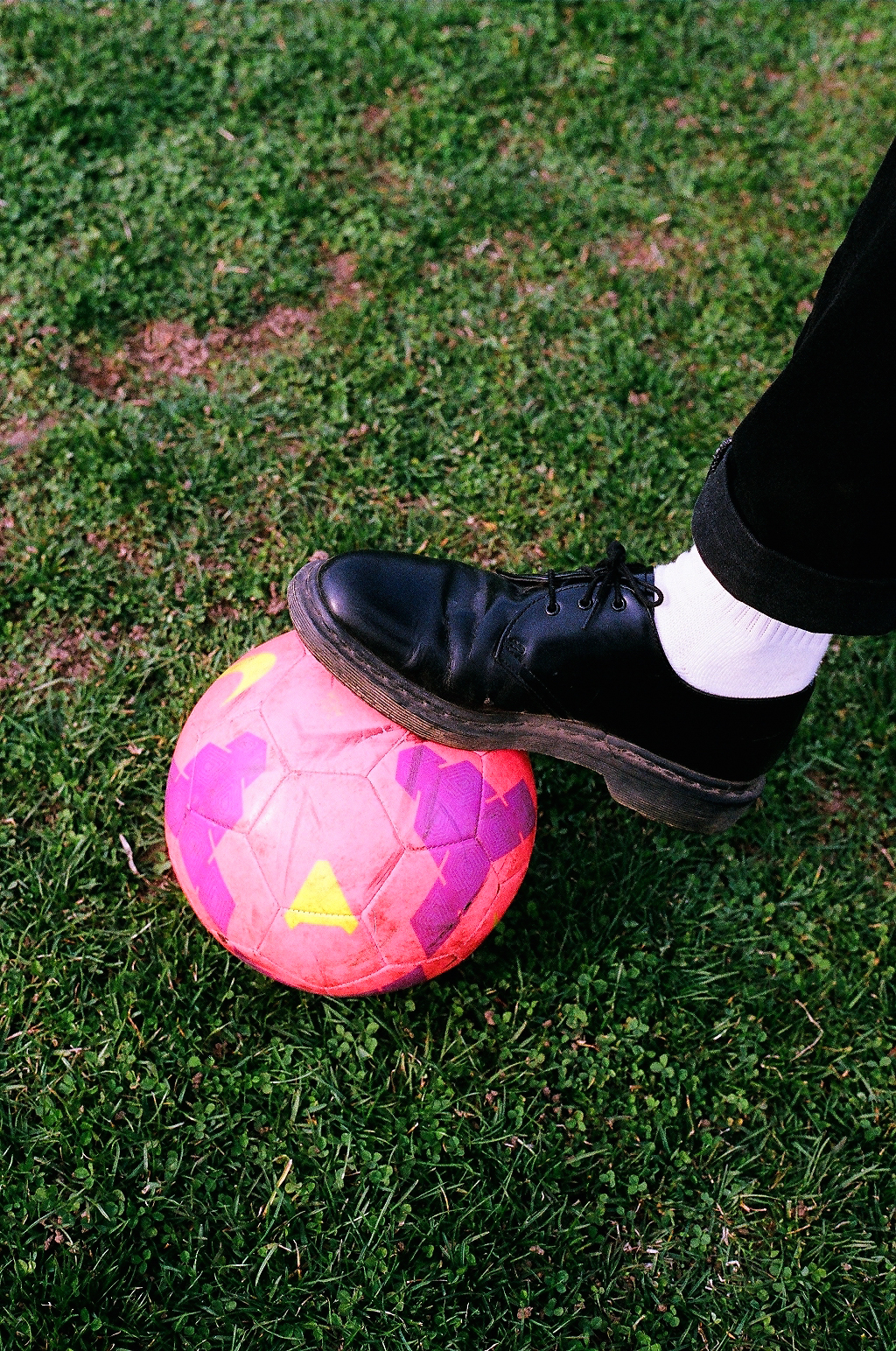 Lanna Apisukh
is an American photographer based in
New York City
working in portrait and documentary photography. With a background in skateboarding and an extensive athletic career as a former
Division I elite gymnast
, she is drawn to active and unique individuals walking their own path. Her work explores identity, individuality and place through bold and honest stories she strives to create in her images.
Lanna
is a
Bachelor of Arts
graduate of the
University of Washington
and has expanded on her photo education at the
Fashion Institute of Technology
. Her subjects span from TV personalities, athletes and CEOs to artists, designers, everyday people and their surroundings.
Lanna's
editorial work has been featured in Bust Magazine, The Photographic Journal, Aint–Bad, Lomography Magazine and more. She currently works with
BKC
,
photo school
to provide creative education to everyday New Yorkers and is a founding member of
Seeing Collective
,
an artist group hosting talks, photo exhibitions and critiques to foster community and an inclusive, supportive network within the photo industry.