TF
: How did you get into photography?
MM: My family got a decent camera when I was in 5th grade, eventually it just became mine since no one else was using it. I had always been very into art, but photography gave me the instant satisfaction of being able to make something and see the results. I started taking pictures of my friends in high school, I was definitely a product of tumblr and became that kid with a camera around my school. My high school didn't have a photo class or anything like that, but I had a really encouraging art teacher who let me take photos for all my senior year credits.




TF: Tell me about your series, Homecoming.





MM
: I've been working on Homecoming for about three years now- it's a documentation of my hometown in upstate NY. It encapsulates the faces, isms, and rituals of our small town. After moving away for college, I had little motivation to photograph when I visited home, and felt completely uninspired in the breaks from school. For a long time I existed in the headspace of needing to be elsewhere to make work, no matter where I was.
MM
: I decided to photograph my sister, Sophie, and her world whenever I go back and make a point to go to the homecoming weekend celebrations every year. Camden is very much exactly what you would expect from rural white America- it took me a while to find beautiful things in a place that I had grown to resent. The images mostly explore my searching for a sense of home and how my sister and her friends learn to grow up within our small community.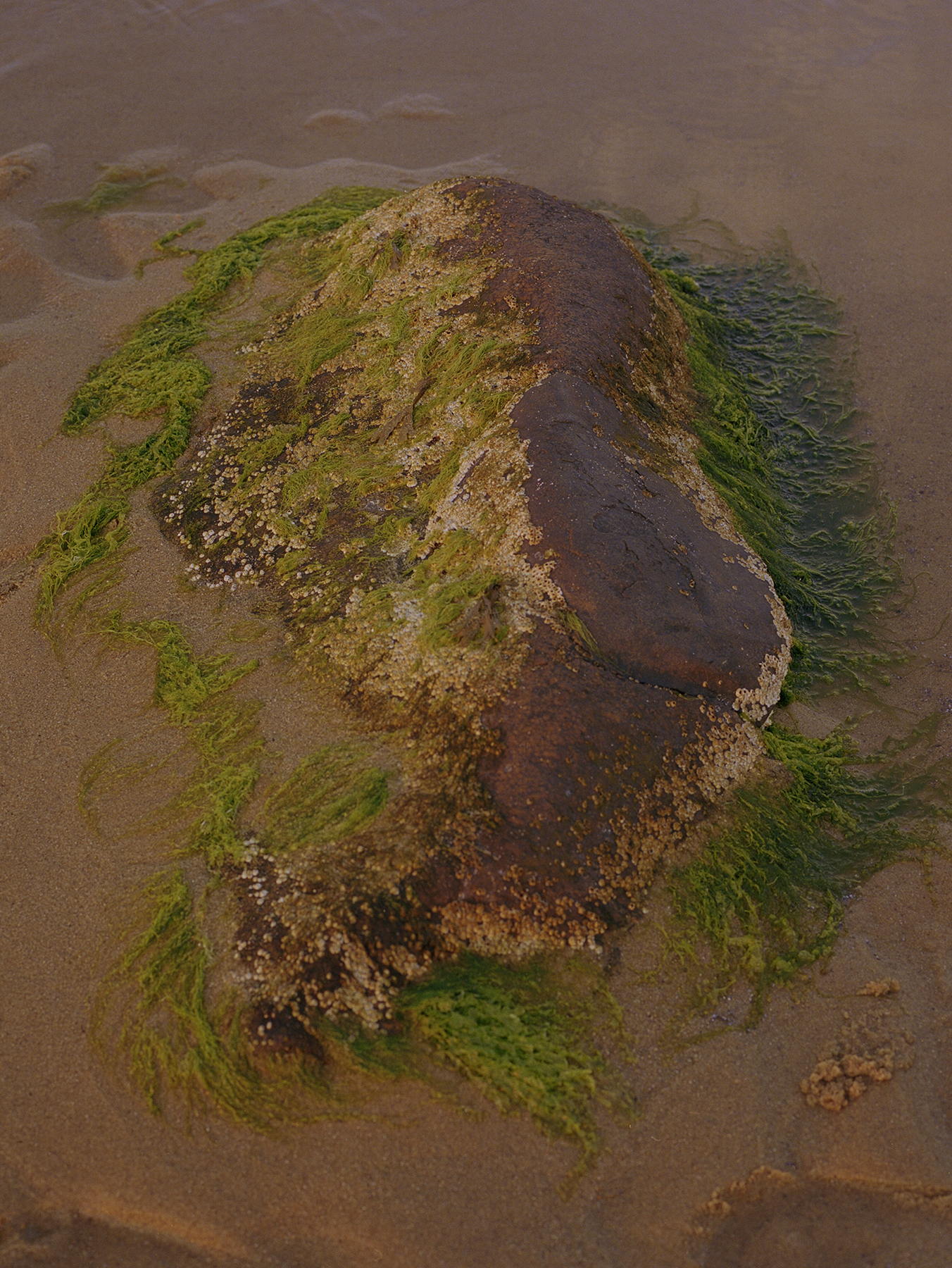 TF
: Tell me about,
The Sound of the Sun
.
MM
:
Sound of the Sun
was shot last year on a roadtrip that I took with my sister and mother from San Diego, back to her home in Massachusetts. It's deeply personal and explores our complex relationship with mother. My mother has struggled with depression, bi-polar disorder, and likely schizophrenia for as long as I can remember. This trip was one of the last times we saw her; shortly after we returned home she had a relapse in her mental state and has been in and out of touch with our family ever since. Seeing the West and visiting places of significance in her past for the first time felt so surreal, as does revisiting images from those two weeks, when I thought the three of us were on our way towards healing. The nostalgia of the American roadtrip for me draws parallels to the ways that I miss her, but I mostly miss a version of her that I've romanticized and since lost.
TF
: What is
Talking in Circles
?
MM
: My friend Scott and I wanted to make some space to create with our friends, so
Talking
is very new for us. It's a create and respond between circles of artists, and we want to grow it to be beyond our friends. Ideally, it would be a platform to document multiple conversations happening at once, and perhaps a publication down the line - we're both suckers for print. It was inspired by the conversations from A New Nothing and Ping Pong photo, and we are aiming to foster a way to keep creating and connecting with one another.
TF
: You graduated with a BFA in Advertising Photography from Rochester Institute of Technology. What was your experience like studying there and how has it shaped the way you photograph?
MM
: RIT was really good to me, I'm thankful to have started out learning there. We have a very technical program with a heavy emphasis on lighting and equipment, which has been incredibly helpful coming out of school. I worked at our equipment cage and in our print/film lab which taught me a lot in that vein. I learnt a lot from the fine art teachers in terms of my personal style- one of my teachers sophomore year made us start bringing in photo books to class, which completely changed how I started to make work. Until then I had been regurgitating work and knew very little about both photographic history and contemporary work. It pulled me out of my narrow bubble of work that I was looking at regularly and introduced me to artists like Alec Soth, Jason Fulford, Daniel Shea, etc. all people that very much influence my current work.
TF
: Outside of photography, what interests you?
MM
: I love being outside + spending time with animals. If I invest my energy into anything else it's going to be a rescue organization of some kind. That and just spending time with my friends and exploring the city- I really like doing and seeing things that are unfamiliar, it's a fun feeling to be curious and I think New York is the perfect backdrop for that part of me. Quite honestly though, making photos taking about 80% of my mental bandwidth. I think about it a lot.
TF
: What does the future hold for
Meghan Marin
?
MM
: I'm not certain right now, we're all floating in limbo. But, I'm really excited about where things seem to be headed. I hope in the next 5 or so years I can publish
Homecoming
- I absolutely love photo books and would love to make as many I can. That, and to shoot more fashion work, which I also love equally but for different reasons than my documentary work. I hope that I can master a beautiful bending of the two, much like Sophie Green or Colin Dodgson.
Meghan Marin is a New York-based photographer whose work focuses on portraiture and narrative. She graduated in 2019 with a BFA in advertising photography from the Rochester Institute of Technology, and is currently living in Brooklyn. Meghan was raised in upstate New York and takes heavily from her upbringing in the quiet and solitude of the country. Her work investigates the dualities of rural America and her personal family dynamics. She is most interested in finding the curious and exploring the uncomfortable.